802.11ac Wi-Fi APs, Mesh Wireless APs – Outdoor, Ubiquiti, UniFi, UniFi Wireless, Wireless, Wireless Access Points
UniFi® AP AC Mesh Outdoor Acccess Point

Availability:
Available on backorder
---
Model No: UAP-AC-M
802.11ac Enterprise Wi-Fi Access Point

Simultaneous Dual-Band 2×2 MIMO technology

Ideal for indoor and outdoor mesh network deployment

Comes with External Dual-Band Omni Antennas
*Note – PoE Injector included
රු26,980.00
Available on backorder
802.11AC Indoor/Outdoor Wi-Fi Access Point with Plug & Play Mesh Technology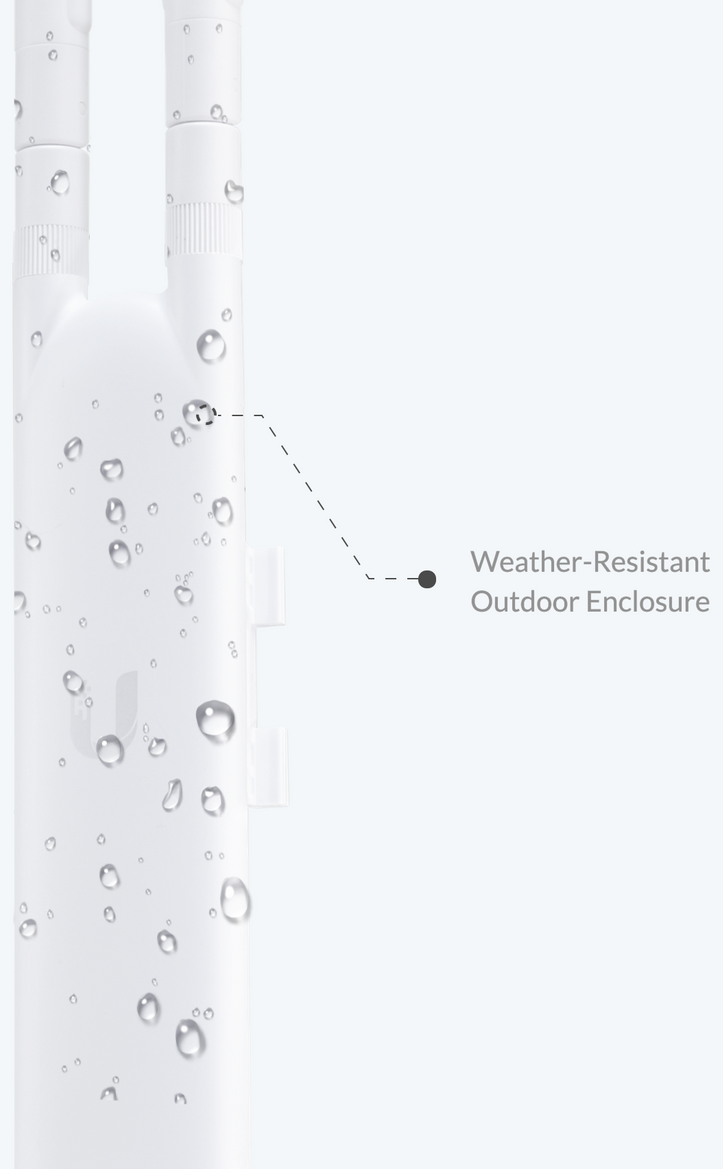 Antenna Versatility
Adjustable dual-band omni-directional antennas and Fast-Mount included for expanded range coverage.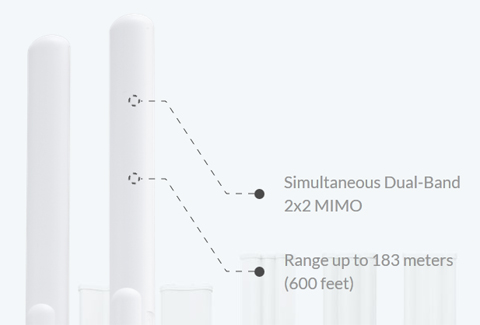 Optimal Performance
Dual-Band performance with aggregate speeds of up to 1167 Mbps.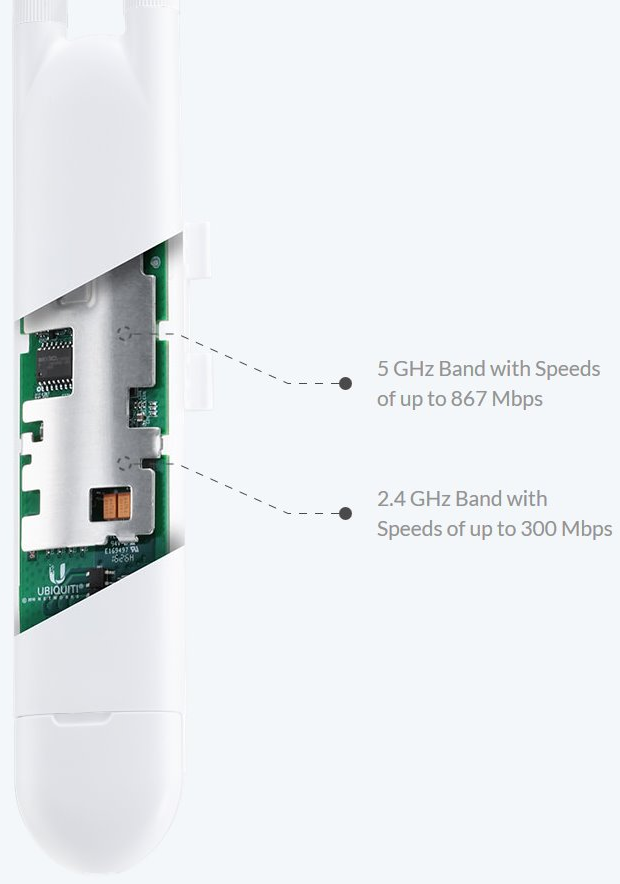 Compact Form Factor
The UniFi AC Mesh base is just slightly larger than a standard pen, making it easy to deploy anywhere. Dimensions:354 x 46 x 34 mm (H x W x D)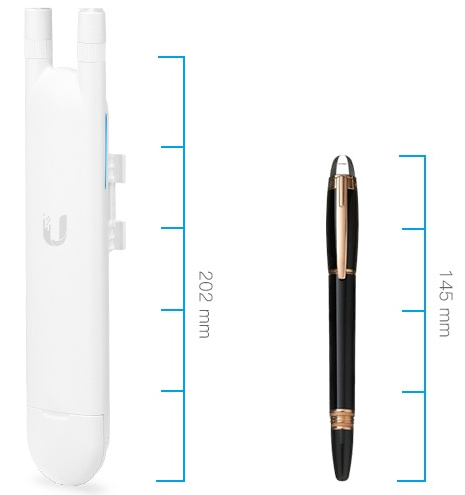 Multiple Power Options
Power the UniFi AC Mesh with an 802.3af compatible switch, a UniFi PoE Switch, or the included Gigabit PoE adapter.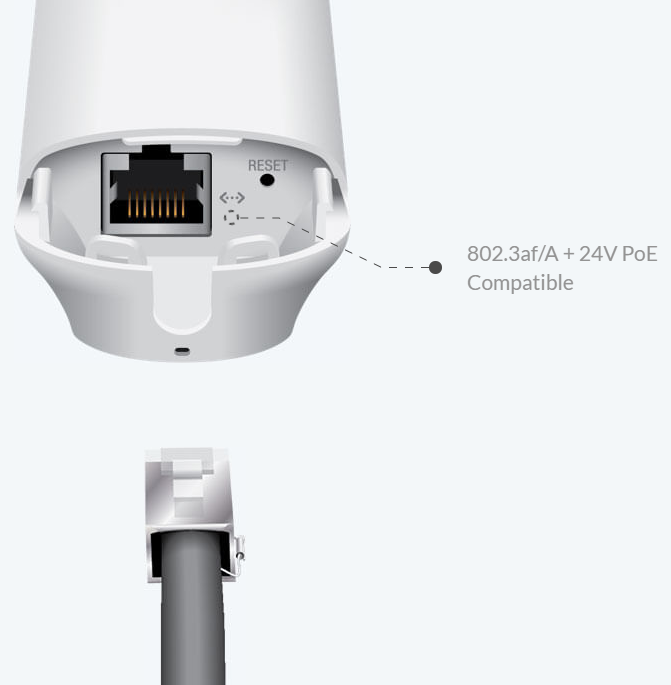 Mounting Flexibility
The UniFi AC Mesh can be mounted on a pole, wall, or Ubiquiti high-gain antenna.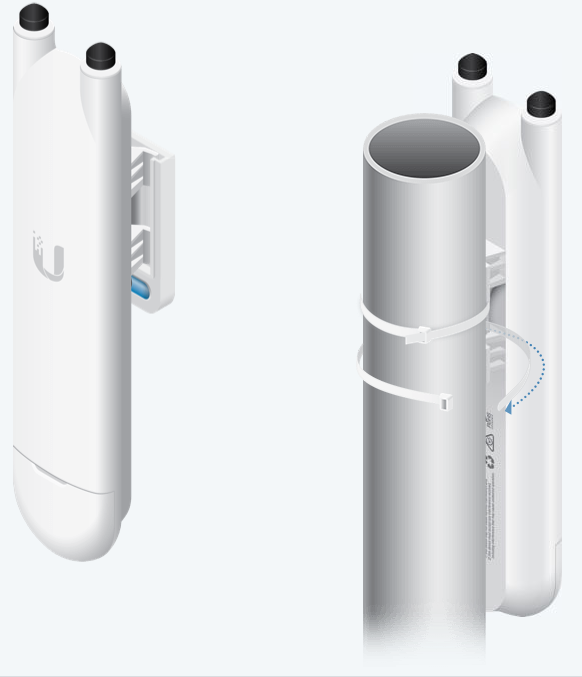 Dimensions
353 x 46 x 34.4 mm (13.9 x 1.81 x 1.35″)
Weight
152 g (5.36 oz) with Antennas
Networking Interface
(1) 10/100/1000 Ethernet Port
Buttons
Reset
Power Method
24V Passive PoE (Pairs 4, 5+; 7, 8 Return);
802.3af Alternative A (Pairs 1, 2+; 3, 6 Return)
(Supported Voltage Range: 44 to 57VDC)
Power Supply
24V, 0.5A Gigabit PoE Adapter (Only the single-pack of the UAP-AC-M includes a PoE adapter).
Power Save
Supported
Maximum Power Consumption
8.5W
Maximum TX Power

2.4 GHz
5 GHz

20 dBm
20 dBm

Antennas
2.4 GHz
5 GHz
(2) External Dual-Band Omni Antennas
3 dBi
4 dBi
Wi-Fi Standards
802.11 a/b/g/n/r/k/v/ac
Wireless Security
WEP, WPA-PSK, WPA-Enterprise (WPA/WPA2, TKIP/AES)
BSSID
Up to 8 per Radio
Mounting
Wall/Pole/Fast-Mount (Kits Included)
Operating Temperature
-30 to 70° C (-22 to 158° F)
Operating Humidity
5 to 95% Noncondensing
Certifications
CE, FCC, IC
VLAN
802.1Q
Advanced QoS
Per-User Rate Limiting
Guest Traffic Isolation
Supported
WMM
Voice, Video, Best Effort, and Background
Concurrent Clients
250+
Standard
Data Rates
802.11ac
6.5 Mbps to 867 Mbps (MCS0 – MCS9 NSS1/2, VHT 20/40/80)
802.11n
6.5 Mbps to 300 Mbps (MCS0 – MCS15, HT 20/40)
802.11a
6, 9, 12, 18, 24, 36, 48, 54 Mbps
802.11g
6, 9, 12, 18, 24, 36, 48, 54 Mbps
802.11b
1, 2, 5.5, 11 Mbps
Based on 0 reviews
Only logged in customers who have purchased this product may leave a review.
Do you have a question?
Drop us a line by compiling the form below. We will be more than happy to reply to any of your questions!