AirFiber, Antennas – AirFiber, ISP Grade Wireless Antenna, TRCSL, Ubiquiti, Wireless
airFiber 3 GHz, 26 dBi S45 Antenna

Availability:
Available on backorder
---
Model: AF-3G26-S45
Slant 45 Antenna for airFiber®
Powerful Performance for Long-Range Links
Robust Design and Construction for Outdoor Use
Seamless Integration with airFiber Radio
*Reference to the country telecommunication regulations this product is subject to TRCSL approvals. Product is not available for online purchase. If you are authorized to purchase this product, please submit your company details and obtain a quote or contact our sales team. 
Compact Footprint for Deployment Flexibility
The compact form factor allows the airFiber X Antennas to be used in various applications, from carrier backhauls between towers to PtP bridging between buildings.
Plug and Play Integration
The airFiber X Antennas are designed to integrate seamlessly with the airFiber X radios.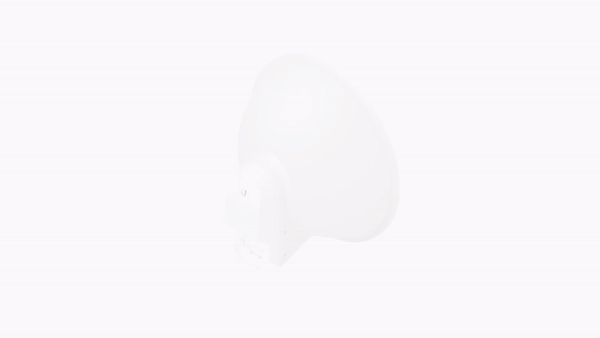 Advanced RF Isolation Design
The innovative industrial design improves RF isolation to significantly reduce interference and deliver superior gain for high‑capacity, multipoint networks.
airFiber X Conversion Kit
The 5 GHz RocketDish to airFiber® Antenna Conversion Kit, model AF-5G-OMT-S45, converts
the RocketDish RD-5G30 or RD-5G34 antenna for use with the airFiber AF-5X radio.
Dimensions*
ø650x300mm
(ø 25.59 x 11.81″)
Weight**
9.8 kg
(21.61 lb)
Frequency Range
3.3 – 3.8 GHz
Gain
26 dBi
+ 45° Beamwidth
7° (3 dB)
– 45° Beamwidth
7° (3 dB)
F/B Ratio
33 dB
Max. VSWR
1.4:1
Wind Loading
787 N @ 200 km/h
(177 lbf @125 mph)
Wind Survivability
200 km/h
(125 mph)
Polarization
Dual-Linear
Cross-pol Isolation
35 dB Min.
ETSI Specification
EN 302 326 DN2
Mounting
Universal Pole Mount, airFiber X Radio Bracket, and Weatherproof RF Connectors Included
Based on 0 reviews
Only logged in customers who have purchased this product may leave a review.
Do you have a question?
Drop us a line by compiling the form below. We will be more than happy to reply to any of your questions!