Elegant Design with 7-inch Color Touch Screen
Fanvil i53W delivers a user-friendly experience with an elegant
design and a clear 7-inch color touch screen.
HD Audio and Video Communication
Users can communicate with visitors with superb audio and clear video images via Fanvil i52W.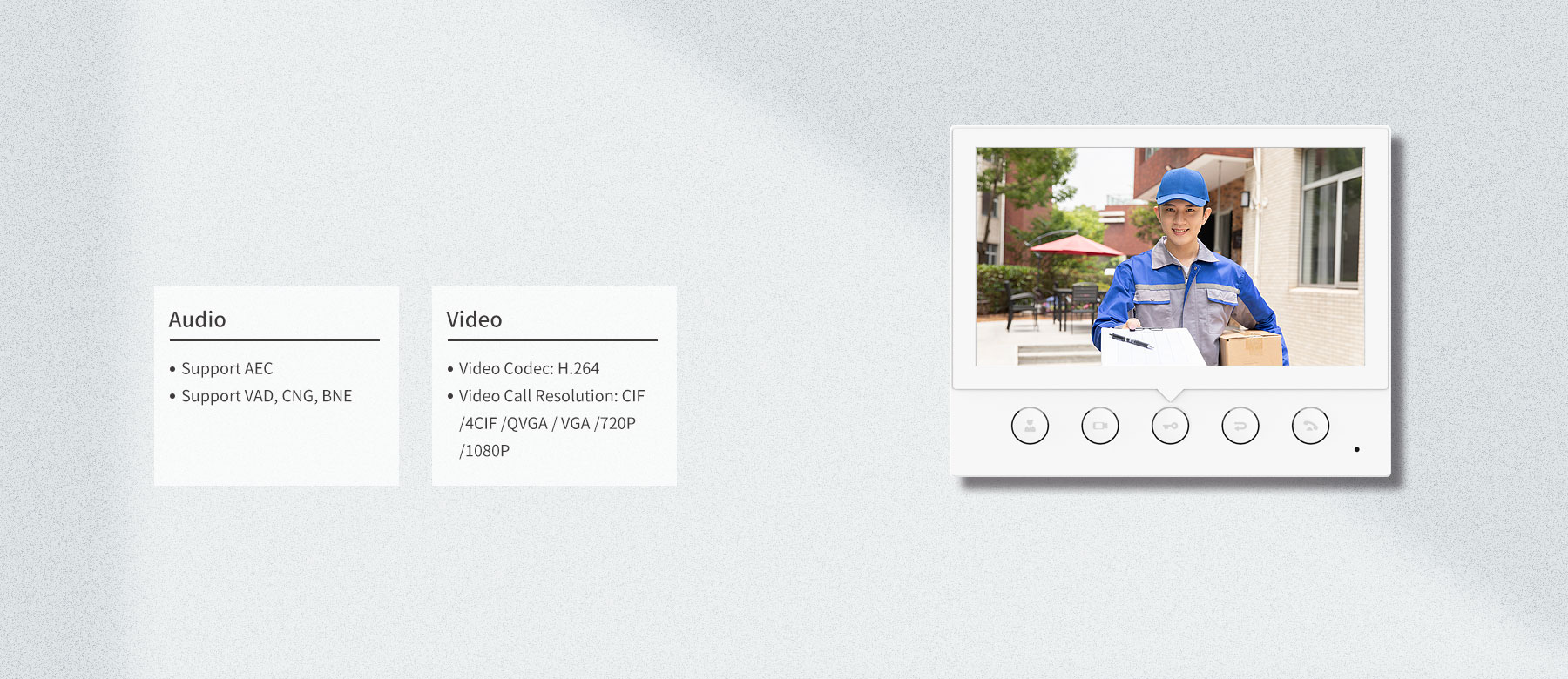 Easier OperationWith a clear touch screen,
Fanvil i53W offers a direct access to all key functions at your fingertips,providing a smoother operation experience for the users.
5 Easy-to-access Physical Buttons
Users can easily achieve different functions with one press on Fanvil i53W.
Built-in 2.4G Wi-Fi
Fanvil i53W supports built-in 2.4G Wi-Fi, and it allows users to choose wireless connection mode for different requirements.
Rich Interfaces
Fanvil i53W is flexible and powerful with rich interfaces to connect more security devices.